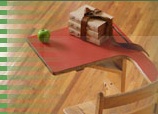 Nietzsche has been important for many thinkers in the phenomenological tradition, yet the relation between his work and phenomenology remains very much in question. This conference will examine both phenomenological readings of Nietzsche and the influence of Nietzsche on phenomenology.
* If there are connections between Nietzschean thought and phenomenology, what form do they take?
* Can Nietzsche be seen as a phenomenologist, or is phenomenological method fundamentally different from his way of thinking?
* What links can be drawn between Nietzsche's genealogical method and any of the various forms of phenomenology practised today?
* In what respects are Nietzsche's hermeneutics those of phenomenology: for example, is a 'physician' of culture still a phenomenologist, and if so, how?
* In dealing with the theme of 'Nietzsche and Phenomenology' it is impossible to ignore Heidegger's monumental study of Nietzsche. But is it still the paradigm for phenomenological approaches to Nietzsche?
By assessing Nietzsche's relation to the various phenomenological projects of the 20th and 21st centuries, the conference aims to reconsider the parameters of phenomenology itself – what it aspired to be in the past, and what its validity is for us today.
Speakers
Ulli Haase (Manchester Metropolitan University)?David Farrell Krell (DePaul University)?Jill Marsden (University of Bolton)?Will McNeill (DePaul University)?Graham Parkes (University College Cork)?Andrea Rehberg (Bilkent University)?John Sallis (Boston College)?Jim Urpeth (University of Greenwich)
Conference organizers; Andrea Rehberg and Tony O'Connor.
The British Society for Phenomenology
Mark as favourite