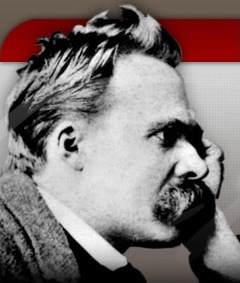 The Digitale Faksimile-Gesamtausgabe (DFGA) aims to publish for the first time a digital facsimile reproduction of the entire Nietzschean corpus, including first editions of his works, manuscripts, correspondence, and biographical documents which constitute the primary sources for the study of Nietzsche's work and life as well as for the interpretation of his philosophy.
The Digitale Faksimile-Gesamtausgabe Friedrich Nietzsches (DFGA) intends the complete digitization, indexing and digital publication of Nietzsche's handwritten legacy. During the first project phase from 2015 to 2018, all handwritten notebooks, exercise books, printed manuscripts, compositions and portfolios in the Goethe- and Schiller-Archive in Weimar were carefully digitized, indexed and edited. Furthermore philological concordances were prepared between textual units on the digital facsimiles and the electronic critical text edition (eKGWB). Exisiting manuscript descriptions and other metadata were collected and new archiv descriptions were prepared.
In 2020 the DFG approved the funding for the second project phase. From 2021 to 2023 Nietzsche's correspondence, personal documents and life testimonies will be made available for international research.
The project is a cooperation between the Institut des textes et manuscrits modernes (ITEM) and the Klassik Stiftung Weimar (KSW) and managed by both institutions.
The DFGA is an indispensable basis for international Nietzsche research, for editorial work, for critical and text-genetic investigations, but also for students and Nietzsche enthusiasts. The results are made available for research and the public on the platform www.nietzschesource.org and in the archive database of the Goethe and Schiller Archive.
The DGFA is based on a numerical filing system that provides for each page a simple, unique and stable Internet address that can be easily cited in academic works. The acronyms used in the Internet addresses correspond to the usual abbreviations: for example, page 194 of manuscript M II 1 is available at www.nietzschesource.org/DFGA/M-II-1,194 and can be cited in its abbreviated form DFGA/M-II-1,194.
Mark as favourite