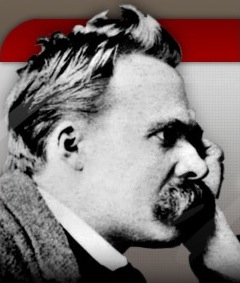 Nietzsche Source is a web site with stable, citable internet addresses dedicated to the publication of scholarly content on Friedrich Nietzsche. It is not subscription-based and can be freely consulted and used for scholarly purposes. All publications are peer-reviewed and aspire to meet the highest quality standards.
This paper will present the three digital editions that are currently under publication in Nietzsche Source:
1) The digital critical edition of the complete works, posthumous fragments and correspondence, based on the Colli/Montinari critical edition. The philological corrections that are scattered in the critical apparatuses of the different commentary volumes of the print edition have been integrated directly into the electronic text.
2)The digital facsimile edition, providing for the first time a digital reproduction of the complete Nietzsche estate, including first editions of works, manuscripts, letters and biographical documents.
3)The digital genetic editions of Nietzsche's works, including a new transcription of the manuscripts and a genetic disposition of the materials.
Barry Stocker's Weblog: The Italian job. Nietzsche Texts and Studies
Mark as favourite