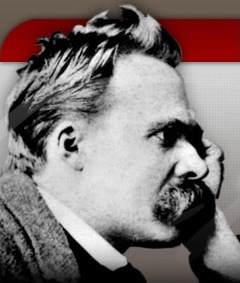 Nietzsche Source is delighted to announce the publication of the complete posthumous fragments of Nietzsche in the Digital critical edition, based on the critical text established by Colli/Montinari and including recent philological corrections.
Furthermore, 20 new notebooks have been added to the Digital facsimile edition of the Nietzsche estate, bringing the total to almost 10,000 published manuscript pages.
Both editions have stable URLs allowing each fragment or manuscript page to be cited individually.
For the generous support we would like to thank the European Commission, the Centre National de la Recherche Scientifique, the Maison Française d'Oxford, the Deutsche Forschungsgemeinschaft, the Humboldt Foundation, the LMU Munich, and the Foundation of Weimar Classics (see all institutions and sponsors).
Nietzsche Source is a web site devoted to the publication of scholarly content on the work and life of Friedrich Nietzsche. It is not subscription-based and can be freely consulted and used for scholarly purposes.
Mark as favourite