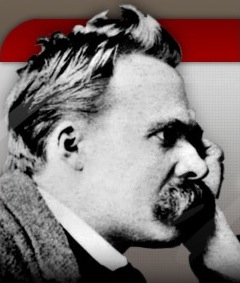 Nietzsche Source (http://www.nietzschesource.org) is a website dedicated to the publication of scholarly content on Friedrich Nietzsche. In this video, recorded at the 17th International Conference of the F. Nietzsche Society (Oxford, Sept. 2009), Paolo DIorio presents the three digital editions that are currently under publication:
1) The digital critical edition of the complete works, posthumous fragments and correspondence, based on the Colli/Montinari critical edition. The philological corrections that are scattered in the critical apparatuses of the different commentary volumes of the print edition have been integrated directly into the electronic text.
2) The digital facsimile edition, providing for the first time a digital reproduction of the complete Nietzsche estate, including first editions of works, manuscripts, letters and biographical documents.
3) The digital genetic edition of Nietzsches works, including a new transcription of the manuscripts and a genetic disposition of the materials.
Part 1/5: The Digital Critical Edition
Part 2/5: The Digital Critical Edition (and the Discovery project)
Part 3/5: The Digital Facsimile Edition
Part 4/5: The Digital Genetic Edition, 1
Part 5/5: The Digital Genetic Edition, 2
Mark as favourite