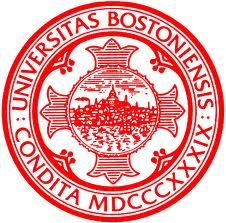 The BU Workshop on Late Modern Philosophy provides an annual forum for presenting new work on late-eighteenth through early-twentieth-century philosophy.
Further information: Workshop on Late Modern Philosophy
THEME FOR 2012:
The 2012 Workshop will focus on the role of the unconscious, unknown, and illusory in human agency. We expect that speakers will approach this topic from a variety of directions, including the perspectives of action theory, philosophy of mind, ethics, social and political philosophy, and aesthetics.
Program:
Friday, October 12
11:00-12:20 Jane Kneller (Colorado State)
Fathoming the abyss of the heart: Kant on 'the Absolute' as an incentive to conduct
2:00-3:20 Michelle Kosch (Cornell)
Practical deliberation and the voice of conscience in Fichte's 1798 Sittenlehre
3:30-4:50 Paul Franks (Yale)
Title TBD
5:00-6:00 Reception
Saturday, October 13
10:00-11:20 Richard Eldridge (Swarthmore)
Hegel's Conception of the Unconscious and Why it Matters
11:30-12:50 Sebastian Gardner (University College London)
Schopenhauer's Deconstruction of German Idealism
2:30-3:50 Paul Katsafanas (Boston University)
Nietzsche on the Unconscious Mind
4:00-5:20 Brian Leiter (University of Chicago)
Morality is a Sign-Language of the Affects
Mark as favourite