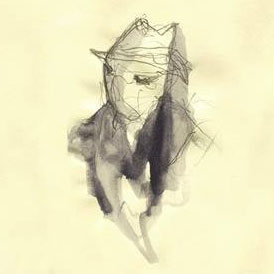 [L'inattuale. Da Nietzsche a noi]
University 'Aldo Moro' of Bari, Italy
Palazzo Ateneo – Salone degli affreschi
May, 16-18, 2016
Organized by Annalisa Caputo [Uniba] and Logoi Staff
with free sponsorship of the Department DISUM and SFI-Bari
http://logoi.ph/
Keynote Speakers:
Herman Siemens (President of the 'Friedrich Nietzsche Society of Great Britain' – University of Leiden – Netherlands)
Giuliano Campioni (Interuniversitarian Centre 'Colli-Montinari' for the studies on Nietzsche and the european culture – University of Pisa, Italy)
Other speakers:
F. Abbate – G.B. Adesso – J. Baker – M. Bracco – V. Brugiatelli – J.P. Cachopo – M. Canepa – A. Caputo – M. Casolaro – M. Casucci – A. Cera – F. D'Achille – F. De Natale – G. Ferraro – A. Giacomelli – K. Hay Rodgers – A.G. Leach – L. Lupo – F. Lusito – F. Massari Luceri – J. Moore – E. Palmentura – L. Romano – C. Rosciglione – I. Rotella – M. Settura – S. Venezia – S. Zacchini – B. Zavatta
More than 30 speakers from 20 different universities and different countries of Europe are meeting in Bari (May, 16-18, 2016) to discuss the 'actuality' of the 'untimely', from Nietzsche to us. Prominent Nietzschean scholars will share their different backgrounds and perspectives, including the ones of the 'Seminario permanente nietzscheano'.
We are glad to recommend the lecture/concert focusing on Nietzsche's music (May, 16, in the evening: Auditorium "Santa Teresa dei Maschi", Old city of Bari) and the last morning (18 May), in which Primary school kids (involved in the project Philosophia ludens for children) and High Schools students will be the protagonists.
Participation is free of charge. Teachers are exempt from working (see current CCNL) and will be given a certificate of participation.
Programme:
May 16th-17th
May 18th
Mark as favourite